Feature Reqest MSCHAPv2 and external Feed (Threat) Connector
I would like to ask for 2 special Features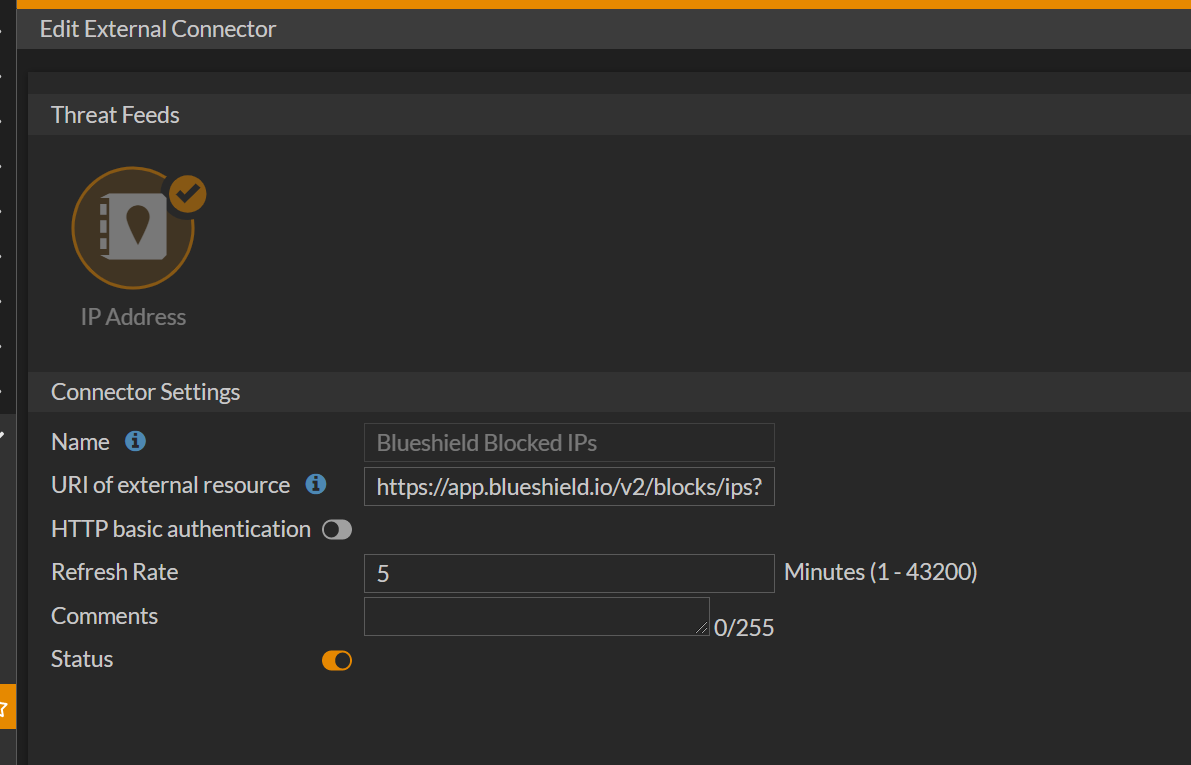 Actual there is no possibility to enter more than 1 NPS Server (IP) for Radius Client Authentication,
I would appreciate the option to enter several IPs for simple redundancy.
(screenshot added)
I found no option to connect external IP Threat Feeds (simple IP Text File) to blacklist additional IP addresses.
Added 2 screenshots from competitor Fortinet for example...
Thanks for you intentions to improve the products !
Greets Norbert