Block outgoing DHCP traffic to another network
Hello everyone,
we have two watchguard fireboxes connected together over a physical port. These connection uses a 10.0.10.0/24 network. Watchguard A has another network on an physical port with 192.168.160.0/23. For watchguard B its the same, instead it uses a 192.168.162.0/24 network. In each of these two networks act a DHCP Server and these two networks get routed through the 10.0.10.0/24 network. At the moment there is the problem that a DHCP discover reaches both networks and the client could get an ip address from the wrong DHCP server.
I tried to add firewall rules to block outgoing traffic for port 67 UDP and 68 UDP, but it has no effect.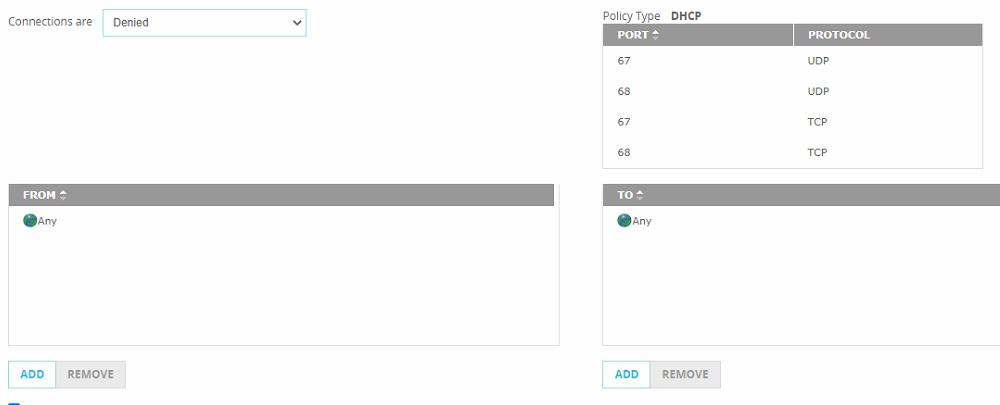 This rule is defined on both fireboxes. When I try to block for example RDP traffic, its working out of the box. Does anybody have an idea?
Thanks